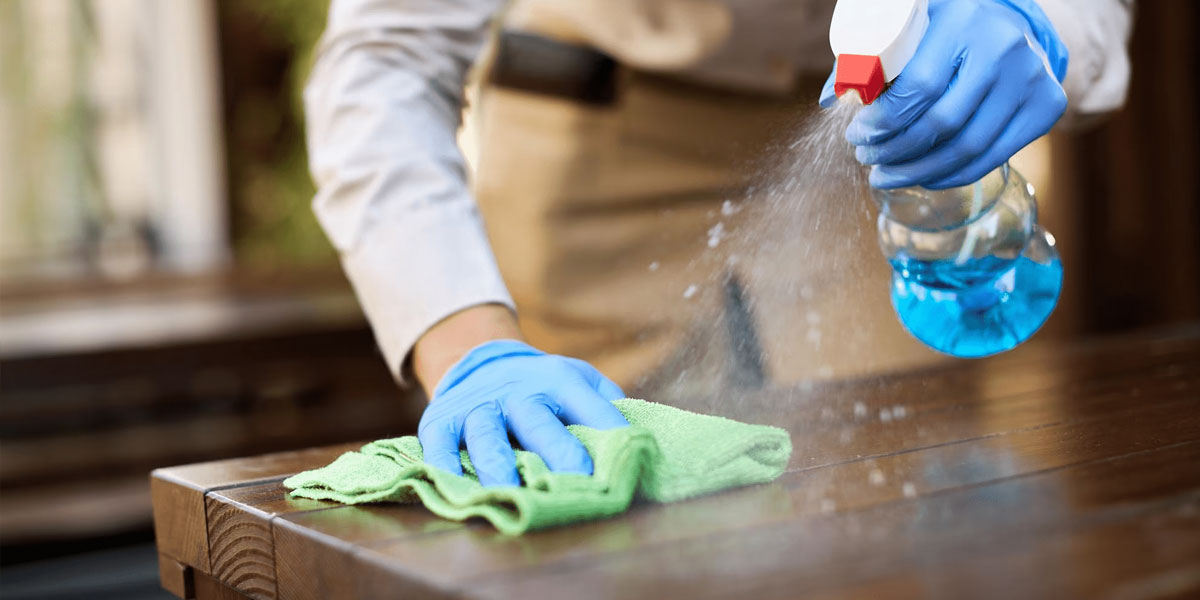 Residential and Commercial Cleaning Services Williamsburg, VA
Imagine this - after a long, tiring, and frustrating day at work, you return to your house which is an absolute mess. With months of monotonous and hectic days of living, you have not been able to deep cleanse your house and are now despising the negativity that comes with it. On the contrary, a clean, bright, and fresh house almost immediately relieves all your stress.
What is the difference between these two situations? It is simply hiring a contractor for residential and commercial cleaning services to take care of all your needs in one and not doing so in the other. It is understood that to have a clean and orderly home or office, one requires a lot of time and energy to maintain it. If dusting and vacuuming, plucking weeds, or dry cleaning your carpet is something you are not able to check off your to-do list, it means that you need to hire a professional deep cleaning service contractor, wherever you may be. For the residents of Williamsburg, VA, this is taken care of by Joseph Lawncare Service, the number one landscaping, residential, and commercial cleaning contractor in the region.
Services Performed by a Local Professional Cleaning Contractor
Availing services of local professional cleaning contractors is not restricted to before or after a season passes, or a post-party clean-up. You can do so anytime you feel that your surroundings are not spic and span.
Regular Cleaning
Regular cleaning entails scheduling your contractor to visit weekly, bi-weekly, or monthly, as per your needs. Once you hire someone for regular cleaning, you do not have to worry about dirty corners or stained floors ever again. Also, a secret, these packages usually prove easy on the pocket.
Seasonal Cleaning
For the maintenance of a beautiful, fresh, and hygienic home and office, it is advisable to get seasonal cleaning done. This ensures that all the cupboards, pantries, bathrooms, and rooms are thoroughly disinfected and you are done for the season.
Special Event Cleaning
There is so much to do before any event. So, when you can leave the cleaning project to someone else, you must do so. This will enable you to enjoy your party and your guests to breathe in freshness.
Move in / Move Out Cleaning
What is a bigger task than shifting homes or offices? To add to this, there is great stress related to packing and moving all the items in your home. In order to leave your old place clean, book a professional cleaning company in Williamsburg, VA. To ensure the same in the new space, ask the contractors to scrub and ready it so all you have to do is settle in.
These are not the only services a professional cleaning company provides. Anything you may think of can be handled by them. A few out-of-the-box services provided by Joseph Lawn Care in Williamsburg, VA include:
Janitorial
Tree and Shrub Installation and Care
Sports Field Installation and Care
Erosion Control
Irrigation Installation and Care
Garden Renovation and Maintenance
Strip and Wax Floor Cleaning
Window Washing
Office Cleaning
Building Cleaning
Deep Cleaning
If you ask us, we would suggest you hire a professional cleaning contractor at least once in a while. The frequency depends on your schedule and budget. You can ask for quotes from different companies and narrow down your research. Get referrals and get going. When you hire them regularly, they offer special discount packages. Never shy away from asking them. If you are opting for a reliable company like Joseph Lawn Care, all your needs, choices, and requirements will be taken care of.
Leave a Comment
Your email address will not be published. Required fields are marked*