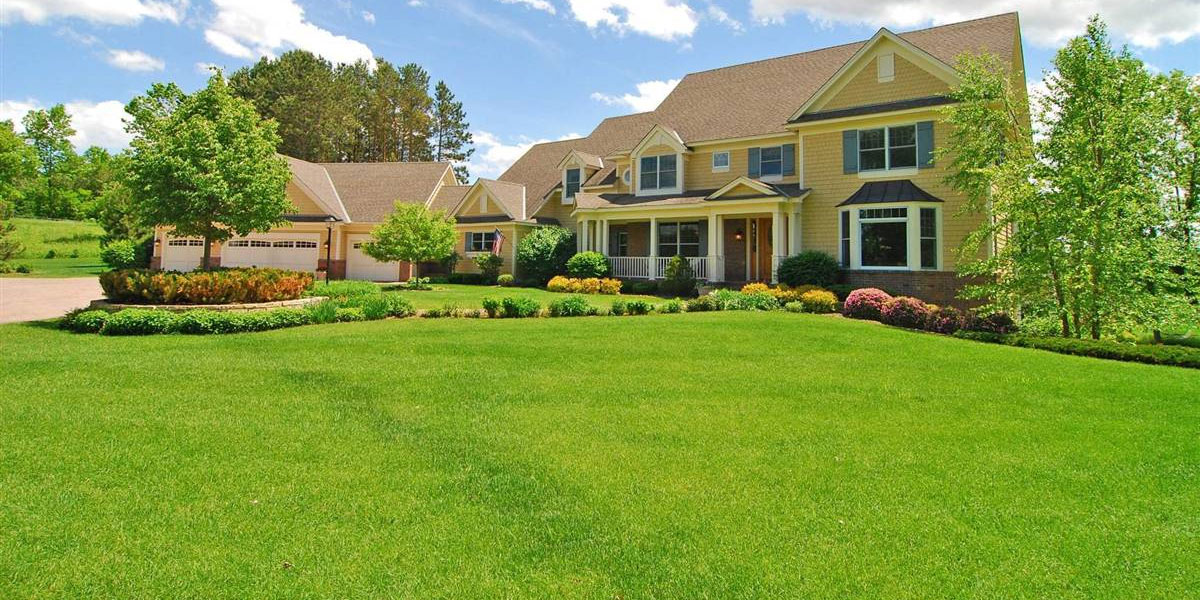 Best Landscape Contractor
Landscaping, being the most appealing aesthetic in your residential and commercial buildings is also a year-round commitment. If gone haywire in practice, it can lead to a complete blunder, causing unhygienic conditions, infestation, and the likes of it. It is for this reason that it becomes crucial to hire a qualified and experienced landscaping contractor. Never shy away from hiring the best landscaping contractor in the region, for investments made in the right direction bring numerous benefits in subsequent years.
Technological advancements are both a boon and a bane in today's day and age. With multiple paid advertisements, it becomes difficult to choose the right company to put your trust in. Keep away from catfishing, hidden charges, and false information by using the guidelines listed below.
What Does a Landscaping Contractor Do?
A landscaping company takes care of all the nitty-gritty that goes into setting up a lawn, a backyard, a vertical garden, or any other variation of the same. Not just this, after installation, they take charge of soil enhancement, irrigation, and overall maintenance of the areas. Hiring a landscape company requires looking into several factors like your tastes, budget, time, and space restrictions, among many others. It becomes important to note if your company is licensed and insured so that you do not land into trouble later on.
Services Taken Care Of
Depending on your budget, a landscape professional can take all the burden off your chest. From mowing and installing plants to irritating and removal of weeds, they can do it all. You can opt from the following list of services:
Lawn Care
Tree Services
Transplanting and Removal
Irrigation Management
Erosion Control
Sports Turf Management
Landscape Renovation and Enhancement
Landscape Lighting
Applying Pesticides and Herbicides
Green Waste Recycling
Flood Control
Value Engineering
Clear and Grade Land
Have A Vision in Your Mind
Before engaging with a contractor, you must know what you want. This ensures clarity and will let the contractor provide transparency to you
Many people who started landscaping on their own during the pandemic now look for companies that are willing to maintain their yards for them while improvising here and there. For those who are shifting homes or are building new ones look for companies that help them build from ground zero, in line with their ideas, budget, and timeline. Thus, it is very important to have a plan and know the difference between full-service and maintenance landscaping companies.
Do A Thorough Research
After having a vision in your mind, start looking for contractors. Local contractors are always ideal but if you are looking at online reviews, do so from reputable sources only. The contractor must have a long list of satisfied customers with complete small and large-scale projects. There is nothing like a licensed and insured company.
Referrals Eliminate Scope for Disappointment
Your family and friends will always guide you right. You must rely on them for a first-hand account of whom to trust. More often than not, the internet can be deceiving so do not forget to look into your neighborhoods and localities.
Interview Prospective Landscape Consultants
You must narrow down your search with subsequent interviews. To so do, be wise enough to ask relevant questions like:
For how long have you been in the business?
Do you have a license? Are you bonded and insured?
What do you have to count as testimonials?
Do you allot your work to subcontractors?
Will you share a quote beforehand?
Do you offer a warranty for the material used?
Discuss Everything Beforehand
To make sure there is no room for disappointment later, you must clear all specifications beforehand. Be it plant specifications, quality of material used, workmanship, terms and conditions, warranty information, maintenance schedule, and scope of the project, make sure you do not leave anything for the future.
In case you are located in Williamsburg, VA, Joseph Lawn Care is here to check all the above-listed boxes, for we are the best landscaping company in the region. We perform all the intricacies with great care and concern and leave no room for dissatisfaction for our clients.
Leave a Comment
Your email address will not be published. Required fields are marked*