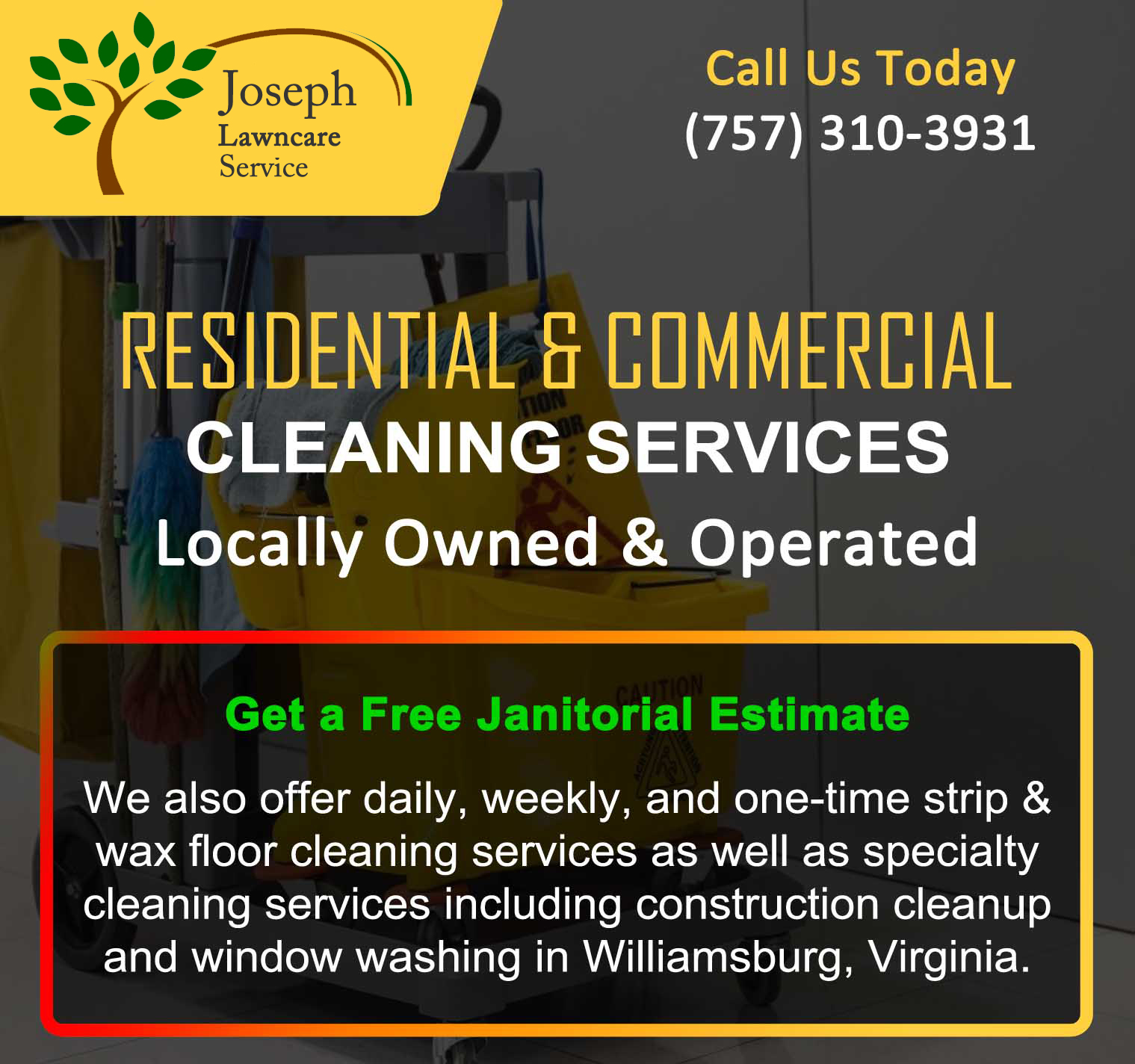 cleaning services near me
Joseph Lawncare Service Cleaning Services in Williamsburg, Virginia is recognized as a number one provider of economic office cleaning services because we use only the foremost skilled Joseph Lawncare Service and cleaning professionals.
When you hire our company to satisfy all of your office cleaning needs, you'll make certain that you simply will receive only the simplest ,most professional attention. Unlike other cleaning companies which may not offer a full range of quality building cleaning services, we exerting to form sure that customers are always satisfied with our work.
With our regular standard cleaning service, we offer you with an impressive cleaning job at a reasonable price. Our dedicated cleaners are true professionals and confirm your house is transformed into a spotless place.
We recommend a deep cleaning if you've got not had your apartment professionally cleaned within the past 3 months, or if you are doing not use a cleaning service on a regular basis.
Floor Cleaning and Waxing