Lawn care services near me
Joseph Lawncare Service has been Williamsburg's premier Landcaping Service for over 5 years.
If you are located outside of the Williamsburg area, don't worry, we will travel to any of the surrounding areas, and do a great job in your lawn or garden.
You can always trust us to provide high quality services for you, regardless of the size of your job. There is no job too big or small for GH Landscaping.
We have a commitment to working with you and within your budget. Our competitive rates can't be beat.
When it comes to finding a towing company you can trust, Joseph Lawncare Service is licensed, bonded and insured, so you know we are the choice for you. Give us a call today (757) 310-3931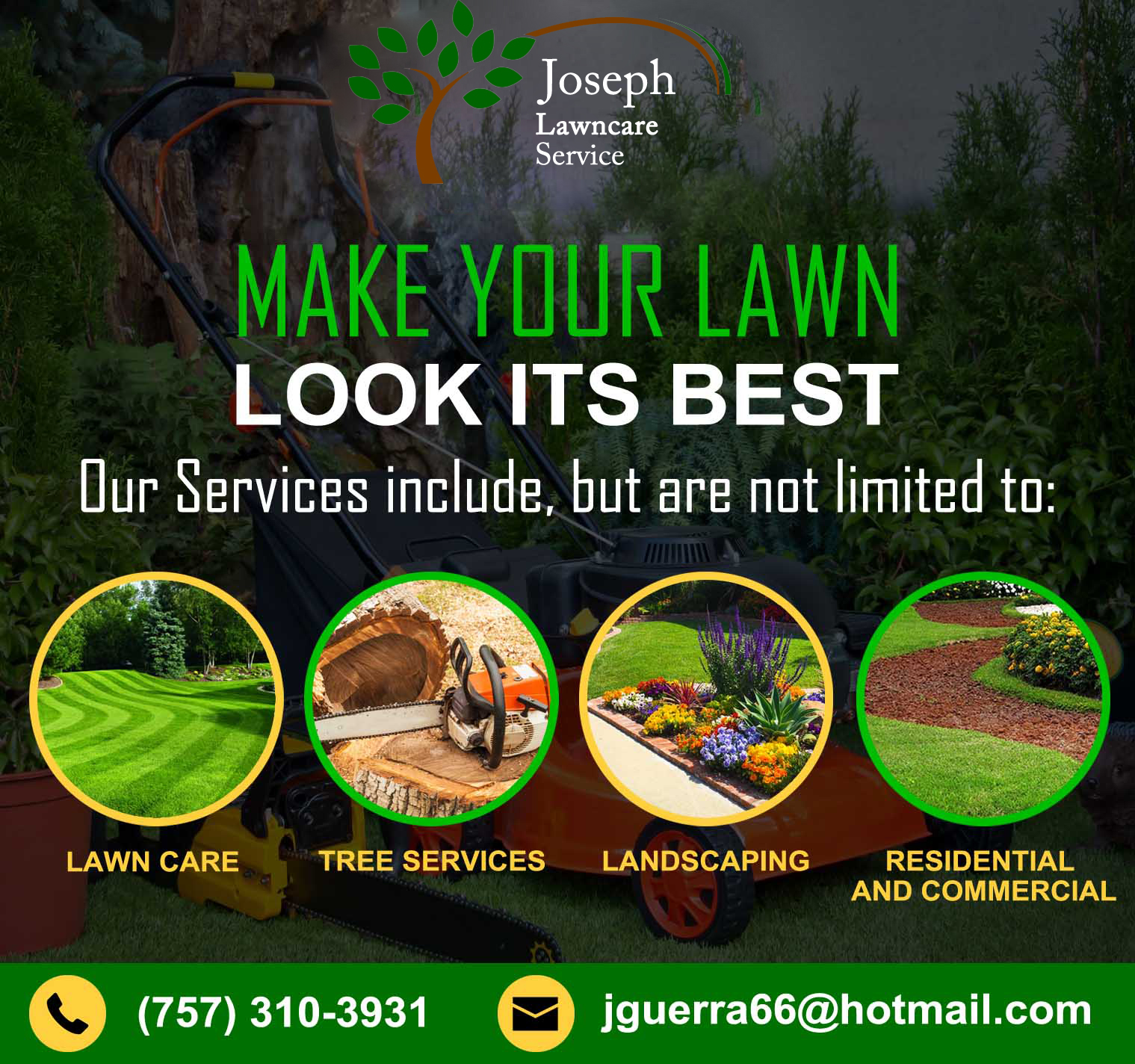 Our Services include, but are not limited to:

Lawn Care

Tree Services

Landscaping

Residential and Commercial
Maintenance
Turf Maintenance
Tree and Shrub Care
Seasonal Color Design
Transplanting and Removal
Irrigation Management
Erosion Control
Landscape Renovation and Enhancement
Weed and Pest Management (including chemical-free options)
Sports Turf Management
Graffitti Removal and Steam Cleaning
Plant Inventory and Management Programs
Green Waste Recycling
Flood Control Channel Vegetation Maintenance
Sensitive Areas Vegetation Management and Monitoring
Installation
Plant Installation
Irrigation Installation
Sports Field Installation
Landscape Renovation and Enhancement
Erosion Control
Wetlands Restoration and Re-vegetation
Green Waste Recycling
Project Planning and Specifications
Value Engineering