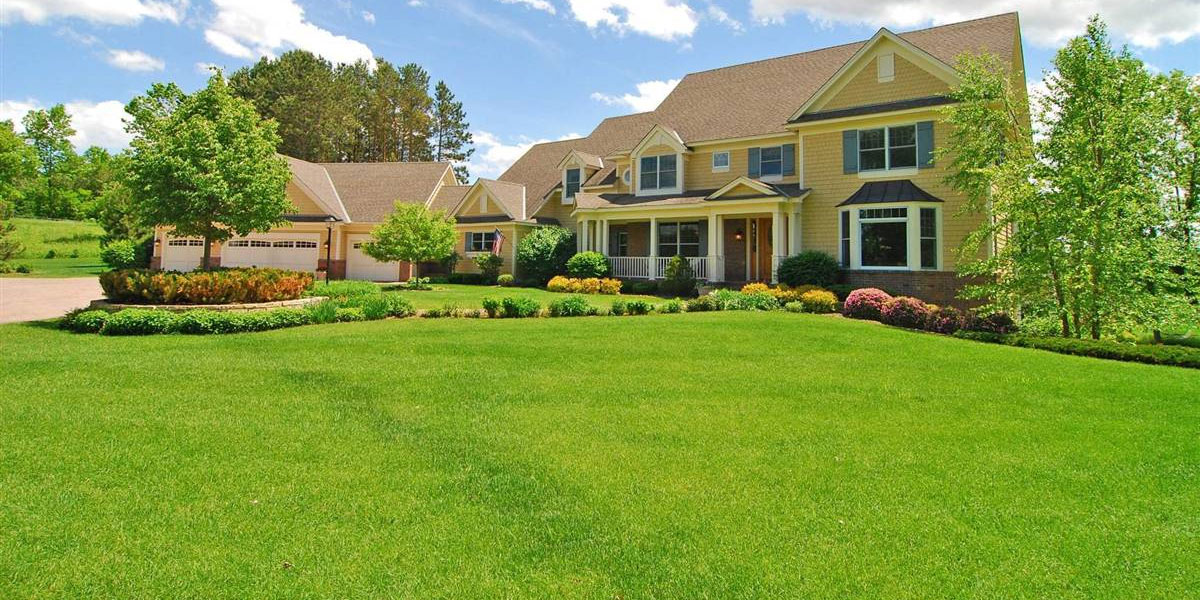 Premier Landscaping Services
Landscaping is everyone's go-to solution for jazzing up their current surroundings or adding layers of texture to new homes. With each passing day, new trends and patterns are emerging in the business that keep making it better. The right kind of guidance from a reliable team of professionals can enable you to liven up your gardens and have a Zen area to yourself. When done efficiently, it does not cause huge holes in your pocket. Here are a few premier landscaping services that can match your taste and be comfortably, yet meticulously performed by any landscaping company. It is always better to entrust a team for landscaping and lawn maintenance, for this eliminates room for loopholes in the future. A small investment made at the right time can go a long way. All you have to do is match your taste with the trends offered by the team. Here are some options for you to choose from.
Less Is More
Having a lesser area for your lawns helps you cater to more in your homes. In place of wide lawns, you can add furniture, patios, and even a swimming pool. When both require year-round maintenance, why not divide the work smartly? If greenery is what you seek, potted plants also serve the purpose and are known to spread calm and positivity.
Go Eco-friendly
Since landscaping brings you closer to nature, why not do justice to it by practicing sustainability? Your landscaping contractor will do the needful by indulging in compost pits, rainwater collection, and secluding some space for bees, butterflies, and hummingbirds. In addition to that, measures can be taken to incorporate climate change.
Vertical Garden
Vertical gardens comprise multiple panels with a number of varied pots and assortments. They make for the perfect accessories on one whole wall, both indoors and outdoors. All you have to do is brief your contractor about your choice and he/she can easily take it from there, making it a hassle-free procedure for you.
Xeriscaping
Xeriscaping is ideal for areas with desert-like climate, though it can be practiced anywhere. It typically is a system that requires zero to minimal irrigation, and thus, low maintenance. However, for its incorporation, it requires an analysis of soil and specific planning by professionals. Once installed, it is a cakewalk.
Kitchen Garden
Why must you only have plants as friends and not as contributors to your health? Add bell peppers, tomatoes, and chilies to your kitchen gardens or grow spring onions on your window sills, the choice is yours. There is nothing like the nutritional benefits you can from completely organic farming, done right in front of you.
Zen Garden
Why go for holidays and spend huge amounts of money to relax, rewind and rejuvenate amidst nature when you can do that in your backyard? During the pandemic, we realized that our homes are our spas, tourist destinations, and everything in between. Therefore, invest in a Zen garden because life is very unpredictable.
Privacy
Guard your homes by adding huge walls of plants separating your yard from the neighbor's. Make your living aesthetic by not giving into boring, outdated structures and playing with them for some element and fun.
As listed above, you can turn your backyard into a calming oasis, a party place, or anything as per your taste. The input that you have to give is your vision for the same. From there on, your landscaping company will do justice to these premier landscaping services. At Joseph Lawn Care, we can turn all your landscaping dreams into reality. If you are a resident of Williamsburg, VA, get in touch with us right away. We are the best in the region and will show you how the right company defines professionalism. Contact us now to know more.
Leave a Comment
Your email address will not be published. Required fields are marked*